Life's short, why not make it an adventure?!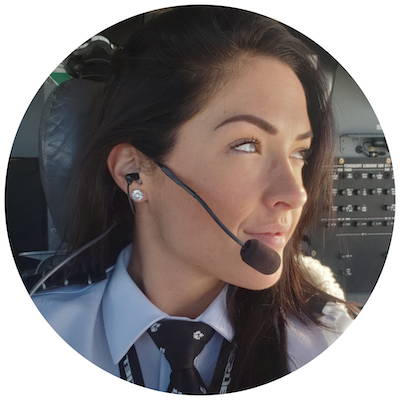 Hi! My name is Emilie and welcome! I am passionate about flying, traveling and adventuring. During the day, I'm a First Officer on the Dash 8/Q400 at a regional airline in Canada. At night I'm a gym and wine enthusiast. You can most likely find me somewhere in nature during my days off, hiking another peak, or discovering some hidden gems in a new country.

Here you can find my social media accounts where I share videos & pictures of my flying, traveling, flight simming, and anything else I feel like, as well as some links to discounts! I hope to inspire you to achieve your dreams, whether that be to become a pilot or to travel around the world!!

I love connecting with people and sharing my journey - thanks for being a part of it :)

If you're an aviation buff, a travel junkie or someone who loves adventure, subscribe to my channels & follow me on social media!